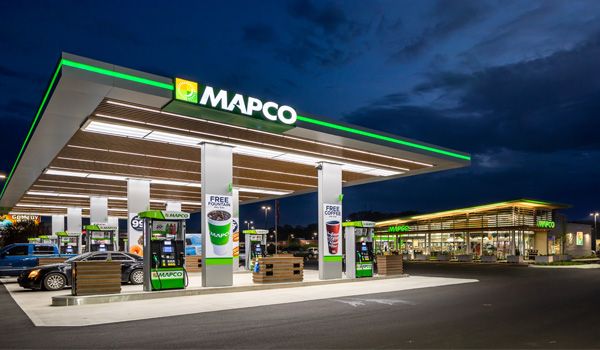 MAPCO was created to bring a little good into the world. Whether that's through savings at the pump, tasty snacks, or a smiling face behind the register, MAPCO believes in the power of making things GOOD.
MAPCO Fleet is a wholly-owned subsidiary of MAPCO, offering diverse solutions for every type of fleet. They provide industry-leading solutions to companies and fleet managers, while creating relationships directly with drivers through their Fleet Rewards program.
MAPCO has 350+ corporate-owned convenience stores operating primarily in Tennessee, Alabama, and Georgia, with additional locations in Arkansas, Virginia, Kentucky, and Mississippi.
Owned by COPEC, a South America-based company, MAPCO operates under the banners MAPCO Express, MAPCO Mart, East Coast, Fast Food and Fuel, Favorite Markets, Delta Express, and Discount Food Mart.
About WEX
MAPCO's fleet card partner is WEX Inc., a leading provider of corporate payment solutions. From its roots in fleet card payments beginning in 1983, WEX has expanded the scope of its business into a multi-channel provider of corporate payment solutions representing approximately 10 million vehicles, and offering exceptional payment security and control across a wide spectrum of business sectors. For more information, visit www.wexinc.com.